By Bonnie Nipar | December 1, 2020
Wild Wolf Maranda Nichols Persico
Wild Wolf Ranch is a healing retreat that rose out of personal tragedy. Costume Designer Maranda Nichols Persico and her husband Robert were spending the weekend in the desert when they received a devastating phone call. Her best friend's husband, who was suffering from bi-polar disorder, had taken his life. "It was so incredibly heart-wrenching. I was angry because his condition was not diagnosed properly, so he never found the help he needed. In my mind, it didn't need to happen," relates Nichols. She looked at Robert and said, "We need to do more."
Nichols' idea was to share their love of the desert by building a sanctuary where guests could connect to nature, feel welcomed, and be at peace. A safe haven to come and heal. "At first, my husband looked at me like I was a little crazy, but was open to my ideas." Within days, they were looking at property in Joshua Tree because they believe the vibrations of the land are much higher there. They bought nine acres adorned with all species of indigenous cacti and panoramic views of the mesa and mountains. Nichols used her creative talents to design the house, they found a contractor and quickly started the building process. Both Persicos are gifted in DIY, especially the artistic finishing touches to create the carefully curated and uniquely tranquil hacienda.
Day by day, their goals for the ranch kept growing. "We quickly realized we have so much more we can offer to that struggle," says Nichols. Their love of their own rescue Huskies inspired the name Wild Wolf Ranch and led to plans for a dog rescue that will later include other animals— alpacas, goats, chickens, zebras, horses, and any other type of animal who thrives in hotter climates. The idea is when guests come to the retreat, they can get animal therapy at the same time. The couple believes the unspoken connection to animals and nature creates a beautiful, healing environment.
"Really, the whole goal is to connect to the land, connect to the animals, and connect to your higher-self," enthuses Nichols. "We all could use a little healing, no matter what that is. Even if it's just a weekend away for self-care. The past few years have been very spiritual in both Rob's and my growth," shares Nichols. "There's been so many signs along the way, pointing out we're doing the right thing and making the right decisions." For right now, the couple plans to keep the ranch small and intimate. "Our goal was never to be an Airbnb, but for right now with COVID, it's been a beautiful way to help families get out of their homes and connect with nature and each other. The Persicos realize one house isn't going to be enough to do everything they want to do to help the community.
In the future, they want to add additional spaces for more people to come, people from all different backgrounds and all different parts of the world, to experience the magic of Joshua Tree. They've put out their intentions of what they're looking to do and share with the world. They've arranged with local healers for guests to have the option to schedule a large variety of therapies and treatments, from breathwork, yoga, and meditation to non-traditional forms of healing like painting, nature hikes, and moon ceremonies, making a stay at the ranch a deep experience. "Our mission is to provide a space for people to find peace, inspiration, and most importantly to connect to their deepest and highest selves. We will continue to always grow, learn, and give help to those who visit. We're a retreat, an animal rescue, and a sanctuary. We're going to be everything. We are a place you can come bask in the sun and howl at the moon. In my mind, Wild Wolf Ranch has no limits."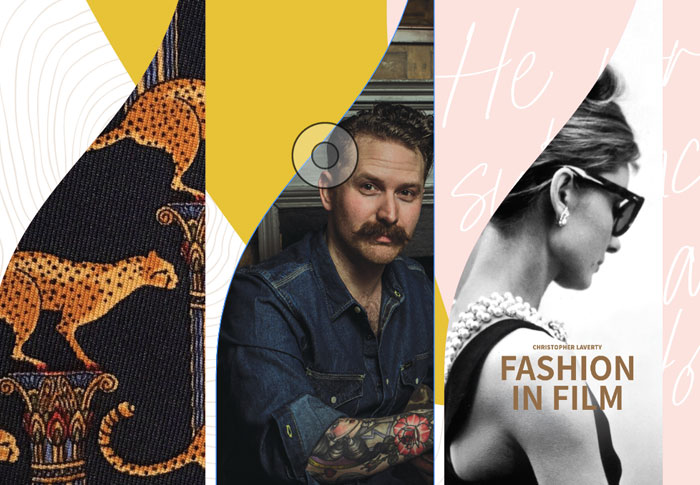 Last Looks: Christopher Laverty
Last Looks: Christopher Laverty
By: Gilly Laverty | December 9, 2021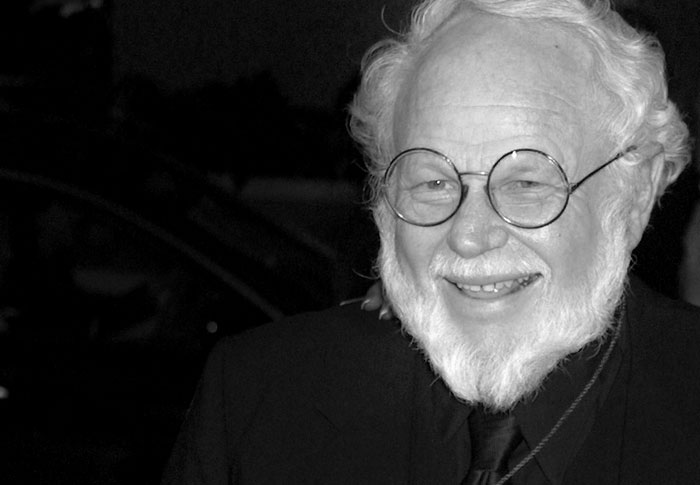 Passing of Costume Designer, Ret Turner
Passing of Costume Designer, Ret Turner
By: Rachel Stanley | May 5, 2016