By David Robb | October 5, 2021
IATSE Members Overwhelmingly Approve Strike Authorization;
AMPTP Says It "Remains Committed To Reaching An Agreement"
In an overwhelming show of union solidarity, IATSE members have voted to authorize a nationwide strike against film and TV productions if last-ditch negotiations with the AMPTP fail to produce a fair deal.
The vote – 98% in favor – now gives IATSE president Matthew Loeb indisputable authority to call a strike if he and AMPTP president Carol Lombardini fail to reach an agreement in the coming days.
Reflecting the frustration felt by below-the-line crew, the near-total mandate is the union's first nationwide strike-authorization vote, and brings the union one step closer to its first-ever nationwide strike. With the digital ballots going out early on October 1, it looks like the majority of IATSE members made their opinion known in the opening hours of voting, we hear. Voting continued until 8:59 PM PT on October 3.
Almost 90% of eligible guild voters in the 60,000-member bargaining unit cast a ballot, according to IATSE this morning. To give some perspective on the scale of that participation, that nearly 90% is about triple the turnout three years ago when members ratified their last contract.
"The members have spoken loud and clear," said IATSE boss Loeb with the official vote result announcement coming a little later than its expected 11 AM PT launch. "This vote is about the quality of life as well as the health and safety of those who work in the film and television industry. Our people have basic human needs like time for meal breaks, adequate sleep, and a weekend. For those at the bottom of the pay scale, they deserve nothing less than a living wage."
"I hope that the studios will see and understand the resolve of our members," Loeb went on to say Monday. "The ball is in their court. If they want to avoid a strike, they will return to the bargaining table and make us a reasonable offer."
Before making the vote result public, the union chief told the AMPTP of where the members stand now. In communicating to the Lombardini-led organization, Loeb "emphasized the need for the studios to adequately address the union's core issues."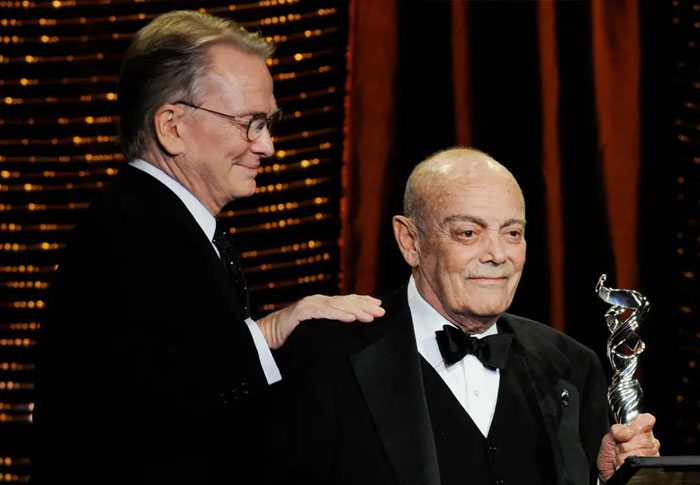 The Loss of Costume Designer Ray Aghayan
The Loss of Costume Designer Ray Aghayan
By: Gina Silverstein | October 14, 2011