By Christine Cover Ferro | January 20, 2021
Three-Dimensional Printing
The intent of the technology when it was originally developed in the early eighties was to speed up the development of prototypes in industrial product design. Since then, technology has found its way into just about every discipline, and scientists have developed the capacity to "print" with just about every material imaginable, from metals, to food, to biological tissue, to, quite usefully for Costume Design, fabric. 3D printing has become so prolific and varied that the replicators aboard Star Trek's Enterprise and Voyager no longer seem far-fetched.
The process begins by creating a virtual design. Designs can be created from scratch using modeling software or by using a 3D scan of an existing object (or person) and modifying as desired. This design is then optimized for printing, adding support to intricate geometry as needed and breaking it down into very thin (as in 0.1mm) slices. The printer then builds each of these slices in a sequenced stack, creating the finished object.
That 3D printing is being steadily integrated into the Costume Design and fabrication process won't be news to any design team that has recently done any sort of specialty fabrication. Components for comic book heroes and science fiction costumes have been prototyped with 3D printers for the last several years. The proliferation of the technology will only continue to make it more accessible, either in-house or through third parties, even when the project doesn't have a nine-figure budget.
How It Works
There are numerous processes that fall under the 3D printing umbrella. The most commonly encountered are:
Extrusion
Also known as Fused Deposition Modeling (FDM) and Fused Filament Fabrication (FFF), is probably what most people think of when they think of 3D printing. A thermoplastic filament is fed through a heated extruder that deposits each new layer onto a build plate. For pieces that have overhanging geometry, support structures need to be worked in. With FDM, a second water-soluble filament fills in the gaps until completion and is then washed away. FFF requires that breakaway structures be designed in and are then snapped off upon completion. The process can be slow, and layers may not always completely adhere properly, although this can be remedied with post-processing. The quality of personal-use machines is constantly improving, and the development of new filament materials has exploded in the last few years, allowing users to print in metal or wood composites, as well as more flexible plastics.
Inkjet
Either binder or material jetting, as the name suggests, work much like your home printer. Instead of ink on paper, the printer selectively sprays binder onto a powder bed in the case of binder jetting; and, for the latter, liquid or melted build materials are jetted through multiple heads onto a build plate and cured with UV light as each layer is deposited. Both systems allow for simultaneous use of multiple colors.
Stereolithography
Also known as SLA, stereolithography uses an ultraviolet laser to project the sequence of cross sections of the finished object onto a vat of liquid ultraviolet light reactive polymer resin. As the laser completes projecting each cross section, curing the surface of the resin, a platform in the vat moves down the distance equivalent to the thickness of the layers. The laser then projects the next layer onto the new liquid surface, and the cycle continues until the object is complete. Once the finished object comes out of the vat, a chemical bath cleans off excess resin, and further curing the piece in an ultraviolet oven fully cures the resin. This process is one of the most accurate in the market, but is limited by the resin's instability, as it will often become brittle over time.
Selective Laser Sintering
SLS, also known as laser melting, uses an ultraviolet laser, but the material on the platform is densely packed powder (plastic, nylon, or metals). The laser fuses the powder it hits, the platform moves down, a roller creates a smooth, new layer and the next layer is fused to itself as well as the previous layer. The process accommodates the most intricate structures without the support structures that would be necessary in other processes. Because the materials used are some of the strongest available within the technology, pieces produced through this method can be functional products rather than prototypes. For example, stereolithography might be used to create a mold to cast an intricate ring, but SLS can be used to create the finished ring straight from the digital file. Due to the heat generated, cooling times, especially for metal, which requires a much higher powered laser, can be considerable. This is a commercial process, as the machinery would be cost-prohibitive to individuals, and industrial-level ventilation is required to deal with the toxic fumes generated.
Software Training
While expanding into a third dimension will naturally add certain challenges, much of the relevant software is designed to be intuitive and user-friendly. Anyone able to work in Photoshop would be able to transfer that skill set into modeling software with some training and practice. For those who want to learn the technology, video tutorials for most processes or software mentioned in this article are available online at sites like YouTube and Instructables. Some of these can also be found on their vendor's websites as well as their own online courses.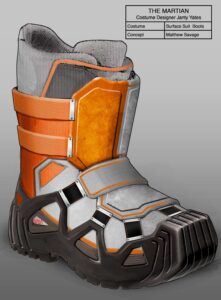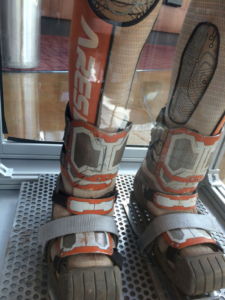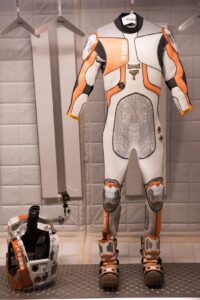 Additionally, anyone who has taken advantage of the IATSE offer for a discounted membership to lynda.com, 12 different courses for all experience levels are offered and encompass just about every vendor in the market. The offer extended this summer is still available, but the promotional subscriptions will expire at the end of August 2016, regardless of the user start date.
Development and Printing Centers
For those who aren't in a position to render and/or produce their own pieces, a crop of resources have sprung up to accommodate a broad range of services.
Based in Los Angeles, Morpheus Prototypes is an additive manufacturing studio that offers several different printing technologies to suit the many needs that can come up in manufacturing costume pieces. They also offer custom painting and finishing, as well as laser cutting and engraving.
ExOne is a manufacturing technology company that is set up to work with customers to develop new pieces, from working with designers on the virtual build process through the printing and post-processing of the finished products, and will handle limited production runs. With offices throughout the US and abroad, production centers are available even when working on location.
Specialty Costumes Shops
Los Angeles shops Ironhead Studio, Quantum Creation FX, Legacy Effects, and CD Charlie Altuna's studio all incorporated 3D printing into their respective toolboxes within the last few years.
In addition, Legacy Effects is at the forefront of 3D printing innovation. The house is a member of the Additive Manufacturing User Group, a consortium of users focused on education and advancement of uses and applications of 3D printing via conferences and intra-industry collaboration, and through which Legacy exchanges information with apparel giants like Nike and UnderArmour to develop better ways to apply the technology to all things wearable.
Being an active player in the field has helped Legacy find more efficient and cost-effective methods in both the prototyping and manufacturing process. The doors this has opened make it quite possible for them to work with designers that might have previously considered their services out of their reach due to budget constraints.
Looking to the future, co-owner Alan Scott maintains that the end goal is to be able to create finished products via 3D printing. Stronger, lighter, more flexible materials already make it possible to manufacture certain pieces this way, but the bulk of usage remains in prototyping.
3D Scanners
While certainly not at the level of sophistication or resolution of industrial 3D scanners, your smartphone now has yet another use. Autodesk's 123D Catch, available now, as well as Microsoft's Mobile Fusion project and ETH Zurich Computer Vision and Geometry Group's 3D Mobile Scanner, currently in beta testing, let users create a 3D model from a series of photos and then upload the file to make modifications and generate a virtual model.
Desktop 3D Printers
In the late aughts, the race was on to develop the first affordable personal 3D printer: the "holy grail" was a commercially available printer below $5,000, and this wouldn't be a reality until 2009. Six years later, reliable quality desktop printers, now available in the hundreds, may not be in every household, but they are readily available for prices comparable to mid-range conventional printers. Two examples are the New Matter MOD-t and the Tiko Unibody, both FFF printers compatible with many commercially available filaments.
The MOD-t can print pieces up to 6x4x5 inches and is currently available for purchase for $399. The Tiko wrapped up a wildly successful Kickstarter campaign and will likely hit the market in 2016, with Kickstarter preorders ($179) expected to start shipping this November. Its build area is just shy of 5x5x5 inches, and the machine itself is remarkably compact for its build size.
Intended for professional use but commercially available at an accessible price point, Autodesk started shipping Ember earlier this year. The printer works through digital light processing, which has many similarities to stereolithography, and comes in at just under $6,000. Aside from the capacity to print some of the most intricate detail in the market, the system is set apart by being completely open source; Autodesk has made both Ember's mechanical files and its resin recipe publicly available. The crown jewel of the system is arguably the Spark platform, which enables users to add 3D printing functionality to other applications to prepare, optimize, and deliver 3D models to any 3D printer in the market. Evidence of how well the software has been received includes Microsoft's move to embed it into the Windows 10 operating system,
Going further into the future, 2D printing giant HP joined the race late last year with the announcement that their Multi Jet Fusion printer would be ready in late 2016. The machine's projected speed will be more than 20 times faster that Material Extrusion printers and 12 times faster than Laser Sintering. Early models will work with plastics, but future versions are slated to be compatible with ceramics and metals, and able to change color, texture, transparency, elasticity, and conductivity within the same build.
3D Garments
San Francisco-based Electroloom entered the scene in May of this year with a since-funded Kickstarter campaign. Similar to the technology used in electroplating metals, the Electroloom currently creates an electric field to guide a nano-fiber solution onto a template, creating a seamless garment. The template itself is created by the user and can be made of any material, so anything from a quick cutout to an intricate, CAD-drafted vinyl mold will turn out a finished garment. Conductive materials work best, but tests on plastics, wood, and cardboard have been successful. The current fiber solution is a cotton-poly blend that "prints" white and takes dye, and is similar to ultrasuede in texture and drape, with colored versions, along with silk and acrylic blends currently in development. The way the fibers bond over the template allows them to retain their entire topography, so, for example, a "print" of a garment with sunburst pleats or contours would retain those shapes when taken off the mold.