By Gary Foss | January 26, 2023
Deborah L. Scott Career Achievement
Deborah L. Scott's costume designs are more than movie history—they are Americana. Twenty-six years ago, Titanic became a global phenomenon and earned her an Academy Award ®. At the time, it was the most expensive movie ever made, became the highest grossing film of all time, and the costumes have taken on a life of their own. For Scott, it was just one of several times her work would capture the zeitgeist of a decade. Having cut her teeth on films like E.T. the Extra-Terrestrial, which surpassed Star Wars to become the highest grossing film of all time, she followed up with Back to the Future, Legends of the Fall, and Minority Report. She designed Avatar (with Mayes C. Rubeo) proving lightning sometimes strikes three times. This year, she has collaborated again with director James Cameron to create the second film in the Avatar series, Avatar: The Way of Water, with a third on its way. The Costume Designers Guild is proud to recognize her with the 2023 Career Achievement Award.
Looking back, Scott sees her upbringing laying the groundwork for her career. Her family moved frequently when she was growing up and she credits that for her adaptability and early interest in characters. "It taught me the vagabond lifestyle you need in the film business. I lived in New Orleans, New York, Indiana, and Montana—so I became an observer of people far before I was interested in costume design." Movies were a part of that childhood, with her father being a fan who introduced her to the classics, while her mother loved musicals and also taught her how to sew. "In grade school, I liked acting in the school plays. I also had to do the costumes, so that was the beginning."
The movie she considers her first foray into film was Never Cry Wolf. "One day I got a call, 'Do you want to come up to Alaska? Can you be on a plane tomorrow?'" Several flights later, she was standing on the tarmac in the middle of nowhere. "I'm dressed in my little blazer and blouse, but I had my sewing machine," she laughs. It was after that project that she was introduced to Steven Spielberg and worked on E.T. "Steven's such a good communicator. He's willing to try anything really. He had already done many great films, but this was still a small group of 20-somethings mostly in all the departments. It was one of my absolute favorite working experiences." The word "icon" gets used so frequently it can lose its power, but Scott thinks of the term as part of a whole. "Nothing would be an icon if the film hadn't touched the hearts of people worldwide. You could do a thousand red hoodies, but it doesn't matter unless it's that red hoodie that Henry Thomas wore."
Scott transitions from period to contemporary and science fiction with aplomb—sometimes in the same picture as with Back to the Future and Titanic. She put Marty McFly/Calvin Klein (Michael J. Fox) in an '80s puffer vest that becomes part of the time-travelling gag when it tracks as a life jacket to people in the 1950s. She dressed Rose DeWitt Bukater (Kate Winslet) in looks that romanced a generation. From the slim striped suit and picture hat and jet-beaded gown of the young woman, to the delicate blouses in watercolor hues of the mature Rose, Scott conveys the same character on two actresses whose appearances in the film bookend the 20th century. Though she has traipsed through more periods and planets than the characters she helps create, Scott sees the process itself as the same even when the projects are disparate. "Your job is to give the audience the visual language that describes that character. That always remains the same. Genres are all quite different. If you have to go to the past, you can recreate something from a time period that's well documented, or even refer to books on etiquette. Everyone has the same guidelines. It becomes imperative to collaborate with the departments around you because costume, sets, and props have to be cohesive, particularly when you are world-building from scratch."
The ground-breaking storytelling of the Avatar franchise incorporates technology at the cutting edge of the film industry. Though enough computing power to rival a crypto exchange went into each frame, Scott's vision remains rooted in culture. "Indigenous people tend to use what they have in their environment," she explains. "These characters are incredibly invested in their decorative traditions. They love to weave. Everything they do is handcrafted. So here we are doing this incredible technological film, but at the same time, we were using old school hand-done, one-of-a- kind, found object, made object, costumes." The resulting costumes are both exquisite and grand, transcending character to become part of the world-building.
New technology can be intimidating, but Scott sees it as an opportunity costume designers can embrace.  "I still put my costumes on people. We do motion and water tests, but those costumes are never going to be seen except on a nine-foot-tall blue person. In terms of costume design history, I feel like it's a door opening to this new genre, and hopefully more people will be allowed to work in it. Costume design for virtual filmmaking is a very important part of the conversation."
Managing the crew on productions large and small is an issue that Scott considers as much privilege as responsibility. "I think being a conductor of people requires a lot of skill and not every student of costume is going to be good at that. We all have our talents, strengths, and weaknesses. You can always improve. Learning to run a workroom, or a set, with sometimes 50 people on your team is not easy. It teaches you to relinquish control. Early in my career, I found it difficult. I've learned through many years that sometimes your best work comes from working with another person. The luxury of being able to collaborate with people who really want to respond can be magical."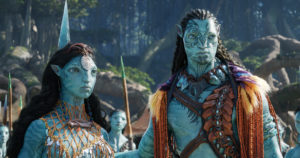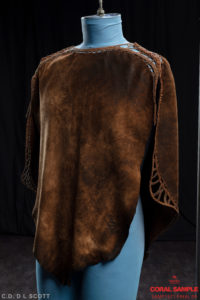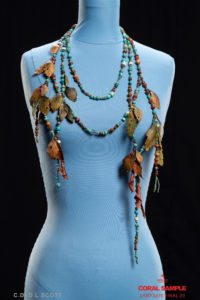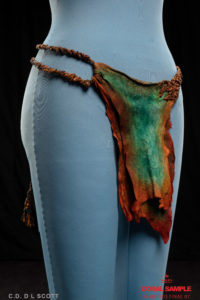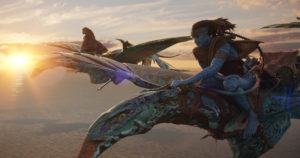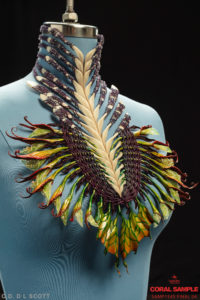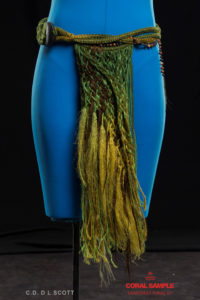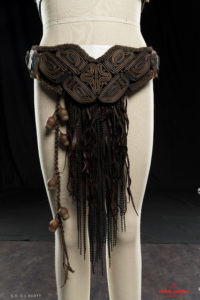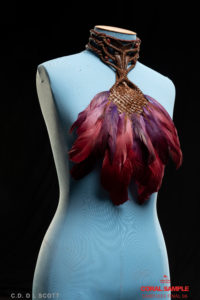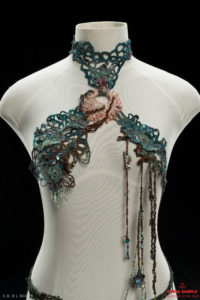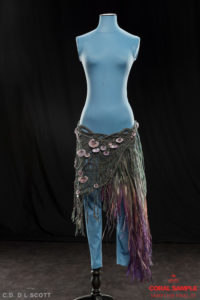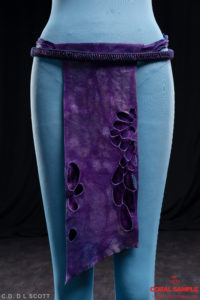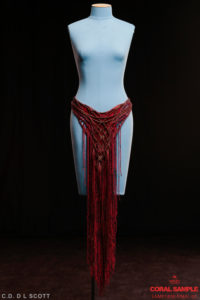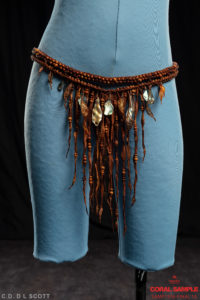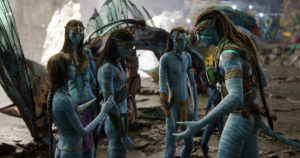 For Scott, the Career Achievement Award is not just about the work but about the community that surrounds it. "Obviously, it's a huge honor to be recognized by your peers, that's the thing that you really aspire to—the people who know your job, respect what you do. But it's a lot of hours and dedication. We all have family. Sometimes our family is our coworkers. Sometimes they're friends. My family is a husband, two children, and my grandson." They've helped inform who I am. In the classes I've taught the question, 'How did you get where you are and have what you have?' has haunted me. I don't want future generations to make that sacrifice. What can we do to make this better? I think times are changing. We should be able to speak up, especially in a department and say, 'How can I cover you? What can I help you with?' I've turned down projects because I wasn't able to spend the time away from home. The choices I made were very good ones. I'm very fortunate in that way. I think everybody needs to find that community—that family—to do their best work."
Last year marked the 40th anniversary of E.T. the Extra-Terrestrial, the 25th anniversary of the release of Titanic, and the second iteration in the Avatar trilogy. In addition to her celebrated filmography, it is balancing the professional with the personal that Scott sees as another career achievement.
"Star Wars Vs. Star Trek" October 1, 2020
"Designers Are a Girl's Best Friend" January 18, 2021
"Transcending the Screen" February 1, 2018
"IATSE Locals Mixer" February 8, 2023
"CDG Holiday Party 2022" February 6, 2023
"Crescent City Hues" January 26, 2021